Barry 10k 2018 | BARRY, WALES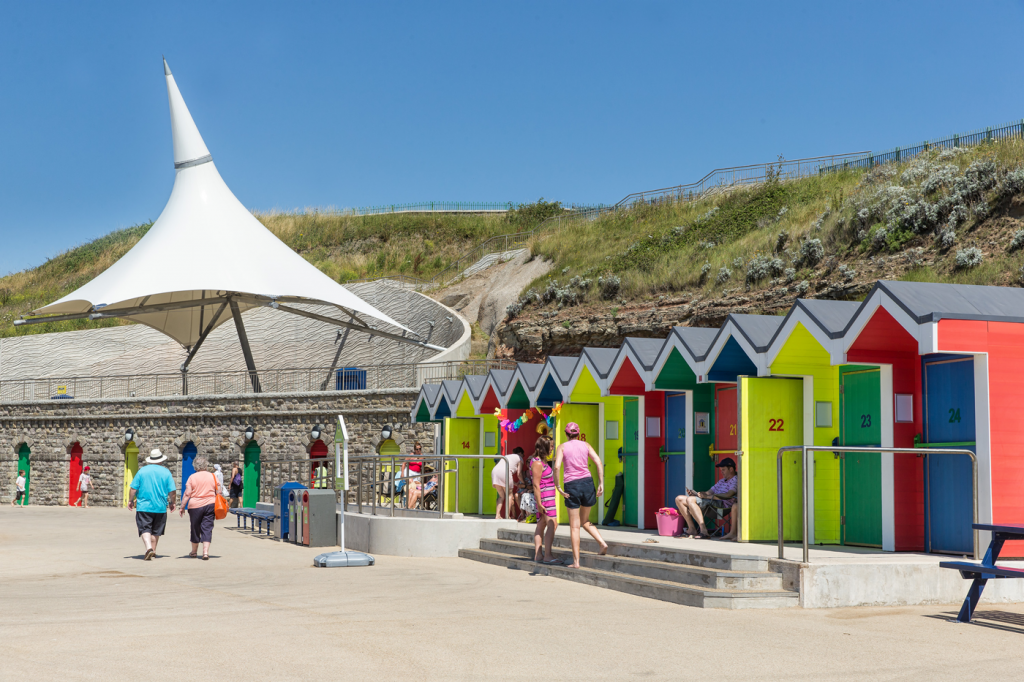 Summer is here, and the inaugural ABP Barry Island 10K is just around the corner!
We're looking forward to welcoming thousands of runners to Barry Island for our 10K race, Family Fun Run and Toddler Dash on Sunday 4th August, and hope you're as excited as we are.
Below, you'll find all the important information you'll need before the big day. Whether it's your first 10K or your fortieth, we encourage you to read all of the instructions carefully to ensure you're ready to run.
There's plenty to look forward to as we look forward to our first ever event!
TIME & LOCATION
Time & Location: Sunday 5th August, 9 am – 2 pm, Friars Road, Barry Island.
10K Start: The 10K race will begin at 10:00 am. 10K runners will need to arrive at the event before 9:00 am to avoid road closures. Travel and parking advice can be found below.
Family Fun Run Start: Due to popular demand, there will be a number of Family Fun Run races at 12:30, 13:15 and 13:45. Your race number will dictate which race you have signed up to. On the day entrants will be allocated into the next available start time.
Toddler Dash Start: The 50m Toddler Dash will take place at 13:00.
COURSE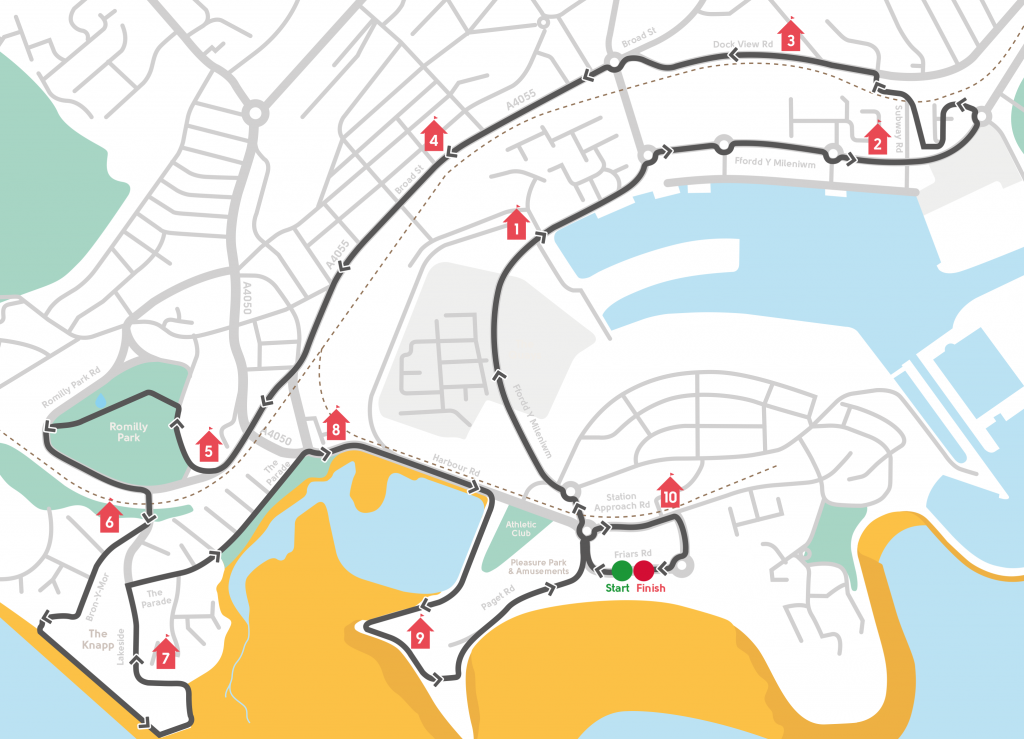 The 10K route takes in all of the area's most scenic seaside spots. A full map of the route can be seen here.
The Family Races will take place along the Promenade.
TRAVEL & PARKING
Due to road closures in the area to facilitate the event, we advise that all 10K runners arrive at the Event Village before 09:00 am – especially if traveling by car.
Please click HERE and read our travel advice carefully before planning how you will get to the event – you'll find a list of dedicated car parks and advice for getting to us via car, bike or public transport.
10K RACE NUMBER & START
You should receive a race pack by Thursday 2nd August at the latest. If you don't please click here to contact us so we can organise a replacement for collection on the morning of the event.
In your 10K race pack, you will find a running bib with your unique race number, a timing chip and baggage label. Pin this securely to the front of your t-shirt on the day and please remember to complete the medical information on the back – this is very important.
On the morning of the race, you will need to assemble in the start pen that corresponds with the background colour of your bib (white, green or yellow). Pens will open at 09:45 am and be indicated with coloured flags.
BAGGAGE
Bag storage is situated in the Sea Dog Tavern on Friars Road (opposite the Event Village) and will be clearly signed. It will be open from 8:45 am. Your 10K race number includes a tear-off baggage label strip along the bottom – please attach this to your bag before you arrive. Random searches will be in operation.
WATER STATION
There will be a Brecon Carreg water station located at the 5K point in Romilly Park.
Water fountains will be available for runners and spectators to refill their bottles. These will be situated under the Western and Eastern Shelters on the promenade and also in Romilly Park.
FAMILY FUN RUNS & TODDLER DASH
If you registered by Monday 23rd July, you will receive a Family Race pack in the post. If you don't please click here to contact us so we can organise a replacement for collection on the day.
Family race packs will include a running bib – and details on your race start time.
Due to high demand, there are three family fun run races so please make sure you turn up for the race stated on your bib number or confirmation email.
A limited number of on-the-day entries will be available for any of your family or friends who'd like to get involved!
Family Fun Run races will take place at 12:15, 13:15 and 13:45. The Toddler Dash will take place at 13:00.
A limited number of on-the-day entries will be available to purchase from our Event Information Hub in the Event Village on Barry Island Gardens, near the seafront.
DOWNLOAD THE RUN 4 WALES APP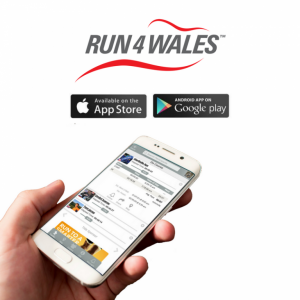 The Run 4 Wales App lets you track 10K participants on the day, view live results and more. The app is available to download on Apple or Google. Your name may not appear in the app until the morning of the event, when final data is loaded so don't panic if you can't see yourself!
FINISH LINE ITEMS
Water (all races), medals (10K and family fun run), t-shirts (10K only), car stickers (10K only) and commemorative stickers (family races) will be distributed at the finish line of your race.
VOLUNTEERS
A big team of #ExtraMilers will be giving up their own time on race day to ensure you have an unforgettable day. If you know someone who wants to get involved in the day without running, ask them to contact us here.
EVENT INFORMATION
Our Event Information Hub will open at 08:00 am on race day. It will be situated in our Event Village, 50m from the start line in the Barry Island Gardens (on the seafront by Friars Road).
Head here if you have any queries on the day or if you need to collect or purchase a Family Race number.
EVENT VILLAGE
Our Event Village is perfect for chilling out post-race, or a day out with your family!
There'll be live music and entertainment, a photo wall for post-race selfies, deckchairs, a tasty selection of street food and a number of retailers and exhibitors, including:
Brecon Carreg – come and check out their Save The Mermaid activity and learn more about the fight against plastic.
Healthspan – did you Beat Iwan Thomas? Come claim your prize and learn more about Run 4 Wales' official vitamin and supplements partner.
Ty Hafan – come learn more about the great work of our charity partner Ty Hafan.
Sytner MINI – check out the vehicles on display from our official vehicle partner.
Come & Try Sports with Welsh Athletics
Pedal Emporium – Bubbles & Childrens Games
Moti Sports
Thirsty Elephant Coffee
Dusty Knuckle Pizza
Bwydiful Burgers
Ele's Little Kitchen
SUSTAINABILITY
Run 4 Wales and Brecon Carreg are committed to the sustainability of the event and minimising the impact it has on the environment – but we need your help!
YOUR RESPONSIBILITIES AS A RUNNER
Consider sustainable travel
Why not walk, cycle, take public transport or consider lift sharing to the event?
Take your litter home
Please help us leave the beautiful Barry Island in the same state we found it!
Take care at drink stations
Recycling bins are located some distance after the on-course water station. If you can, please aim your discarded bottle for the bins!
Recycle your water bottles at the finish line
Recycling bins will be located close to the finish line. Look out for our Environmental Champions who will be on hand to help direct you to your nearest!
Avoid contamination
Plastic bottles are 100% recyclable, but only if they are not contaminated with any other waste such as banana skins or food waste. Take care when recycling them!